A question comes to mind: how many of us men, when we were still little boys, played Indians? We would be hard-pressed to find someone who didn't. Naturally, I played an Indian, too, and I have to admit that I always wanted to be the chief. That never changed, incidentally. I still have that today. At the time I would never have suspected that one day I would meet a real Native American in person and even become friends with a capital F.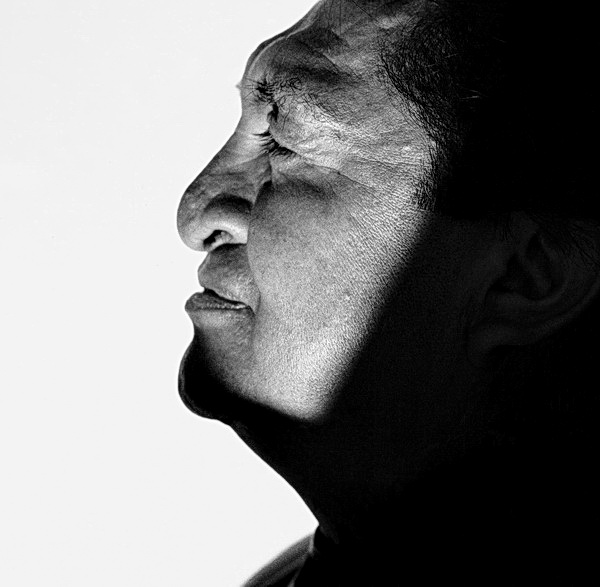 The man of red skin is called Willford Pariete and he currently lives in New York. I met him when I first traveled to New York nearly thirteen years ago. For many years he has been friends with my "New York mom" and for many years he has been her good, albeit very quiet companion. My memories of that time could be summarized in the following simple lines: Will, who sits in front of the television and doesn't care which channel he's watching. Will, who showers for two hours in the morning and evening because he considers a shower to be one of the greatest inventions of the age. Will, who never gets angry because there is no longer any reason, because no one can take from him more than what we, the white folk, have already taken from him. Will, who always wants seconds on his plate, regardless of what is being served. Will, who doesn't know where the North, West, East and South are because he always knew where he went and thus never even needed them. Or Will, who gets absolutely lost with a road map because he does not even have the papers for that devil machine, and all he needs is to find his way in the subway. I could continue on and on!
Few of us could imagine a person who's lived in the cheapest hotel – a booze joint in China Town – for no less than a quarter of a century (true, he has moved to Staten Island now, but he is no better off by any measure), he has barely ten dollars for a day, yet he is happy all the same. Happy because, after all that happened to Native Americans in the big land, he can at least live in that god-forsaken hotel or dorm. He really is content and takes life as it comes and goes every day. Both his parents were murdered by modern inhabitants and the last time he saw his two daughters was twenty years ago. They are more than thirty years old today! It is not easy to get close to such a person, but not as difficult as it is to photograph one. And unfortunately, that's what I wanted to do.
It all started in 1997 when, before my departure, I gave him a gift—a T-shirt with Jimi Hendrix. It was not so much about the famous guitar player as about the gift itself. I meant it quite casually and I didn't want to make a big deal out of it. Will is not and has never been used to receiving gifts and it could be said that this bold act made him lose his straight face. He fell silent and did not say anything for a whole day! But the following day he swept me off my feet in return, when he gave me a coin he had received when leaving alcohol rehab as the only proof of shaking his alcohol addiction. The only gift that that this Indigenous American had received from the White Man. I didn't expect that he would respond to my giving him the T-shirt with something as significant as this coin! It was probably the only valuable thing this ordinary Native American owned. I realized then that it was a real friendship between a white and a red man! I left, only to return half a year later.
This time I properly photographed Will for the first time and very closely. It was very strange and full of tension but one could tell that he wanted to give me his face as an expression of trust. It was then up to me not to take advantage of this trust. When I returned to Prague, I had the photographs developed and let them ripen for a few weeks. When I went back to them, I found out that there was something weird about them, it was that tension I mentioned. I had stage fright in front of him. But I really liked the images, and it greatly troubled me that I was not sure whether I could use them in my catalogue. In the end I did not use them. They simply didn't have what I yearned for. For a long time nothing happened, I didn't ask Will for anything but I secretly hoped that one day we would do it all over again. A year later I came back to New York and asked him again. After his traditional morning shower, I dragged him out to the backyard in front of the garage under sharp sunlight and started shooting. All of a sudden I felt that it was going well, that we were both relaxed and were creating something that could in the last phase show the whole Native American truth. Or more accurately the truth about Native Americans. I waited for this photograph for three whole years and it was worth it. Then I lost sight of Will.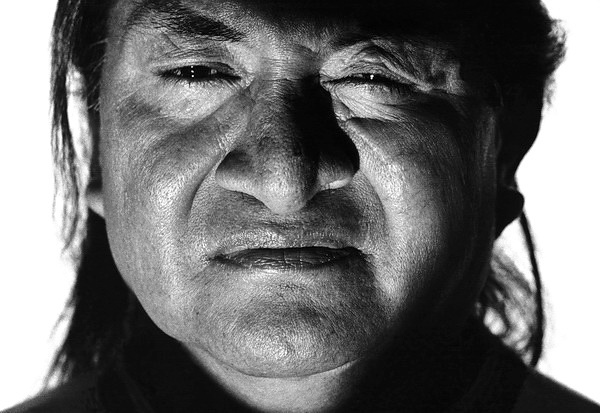 I haven't been to the US for a long time, so I missed him. After a very long time indeed I was able to see him through WEEK OF LIFE, where I finally saw him in the set of images of my NY mom, Olina. During my recent visit to New York we met again. It was a beautiful meeting and I think a little emotional as well. I will probably never shoot Will again, not that he wouldn't be a suitable object, but because he already gave me the most he could and he couldn't have given his portrait any more. Perhaps only his Native soul, but unlike ours, that one is not for sale.