The photograph I would like to tell you about may seem ordinary to some of you, but for one girl it meant a major change in her life. I took this photograph ten years ago in the town of Baška on the island of Krk off the Adriatic coast.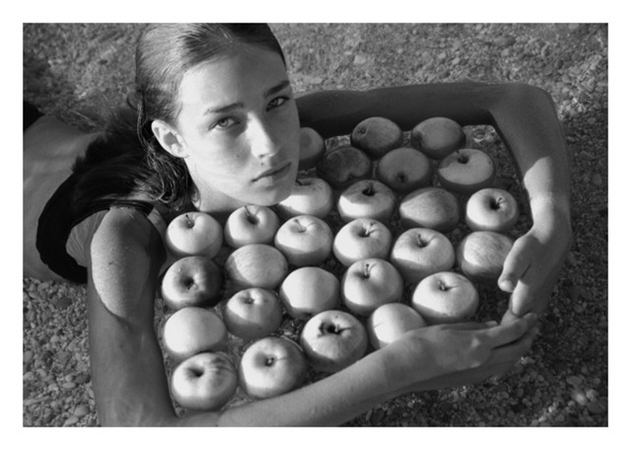 Between 1995 and 2002 I lived in Prague, where I took refuge after the war which had tormented a beautiful country. There I also searched for work as a freelance photographer because I couldn't find a job teaching German, which had been my profession in the former Yugoslavia. I visited one Prague agency to apply for a photography job; they asked me if I could show them my portfolio. I showed them mainly my black and white photographs of people and life as it had been around me. When they saw this particular photograph (the girl with apples), they stopped and stared at it as if it were a miracle of some kind. I had no idea what was going on at that moment. They told me to immediately make a call to the girl's mother and tell the girl to go to Vienna at once (where the headquarters of the Prague branch office was located) for test shooting, that they would pay for everything and that her mother should come, too. And so it happened. I called the girl's mother the same day and the following day they left for Vienna. The shooting was more than successful, and, in the end, the girl (Dijana) was asked to leave straight away to Istanbul for a fashion show, and they wanted her to be in more and more photo shoots.
At the time, she couldn't because she still had to attend school but it didn't take long and things took a fast turn. Dijana took off in the world based on one photograph that I had showed to someone a thousand kilometers from her home and for an entirely different purpose. I followed her later progress, and indeed, she became a successful top model working in fashion capitals all over the world, places like London, Milan, Paris, and New York. To this day, I feel good whenever I think about it.