Last spring one of my many children's dreams came true: to become a circus performer. At the beginning of their tour, my dreamt-of Circus Humberto came to Znojmo.
I was brazen and during a break, I addressed the circus director, lion tamer, and horse trainer with the artistic name Bob Navarro. He agreed to my offer of photographing life around the big top. After several months I started for Zlín, where I spent my first circus night by the largest tent in the Czech Republic. I was falling asleep under the occasional snicker of beautiful white horses, bears growling, and the majestic lion's roar. In total, I visited Humberto five times. I had driven more than 2000 km.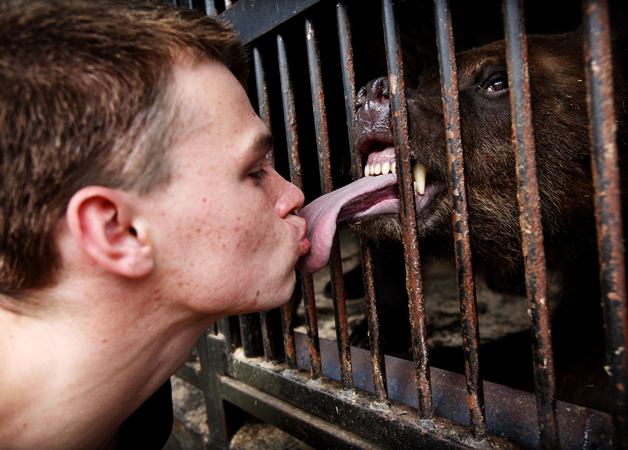 With every visit I gained the trust of people around the circus and most importantly, I had an opportunity to get to know a great human being—clown master Janusz, who had the nickname Mr. Chap. I found a photograph from this setting, one which will probably not be accepted by some. A kiss from a young female bear to her tamer. He later showed me the same thing even outside the cage. Those days, their tamer, Hynek Navrátil jr. was not the only one who proved to me that the animals were surrounded by love and care.