Acquiring such a photograph took me quite a while. I intended to grasp the atmosphere of the Barcelona Grand Prix and I succeeded in the end.
I managed to capture a reflection of the commotion minutes before the start, all portrayed on the helmet of J.P. Montoya, held by his assistant standing at the starting grid. The resulting image was then cut out from the original photograph and at first sight, it seemed more like a painting rather than a photo.
In 2003, I sent the photo to Paris to compete in an international contest in the category 'The outermost photograph in motorsports' – see www.festivalautomobile.com. Photographs were not the only category, as the competition expanded to best film, best race car, best racer and best team.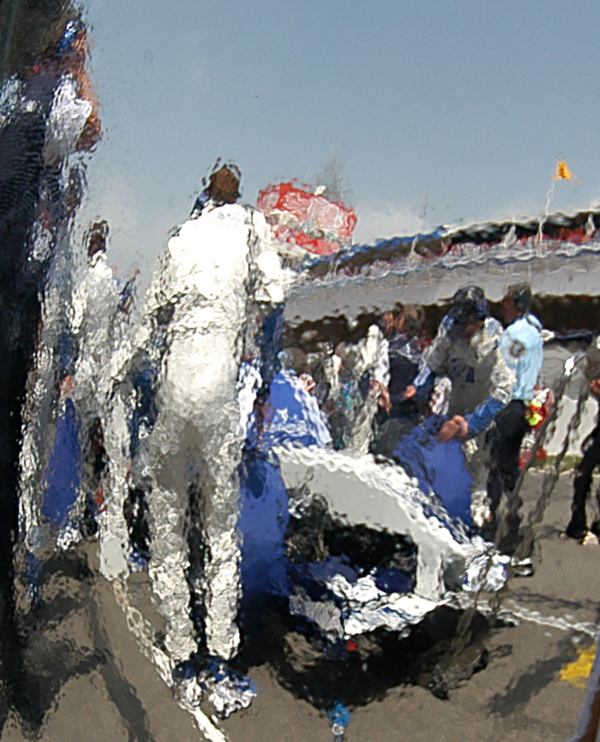 The International Committee made up of artists and fashion designers wondered how I was able to take such a picture and if it wasn't some kind of a forgery. It came to the point where I had to send them the original photograph to prove that there was no computer editing involved.
Later on, in the catalogue, they expressed their opinions. They stated that my photo silenced all of the skeptics, who were claiming that there is no more room for innovation in the world of photography in motorsports.
I received the award in person in a spectacular hall at the Ritz in Paris.