Today, we'd like to introduce a photograph that has brought success to František Ortmann, winning 1st prize in the 'People in the news' category at this year's Czech Press Photo competition. (WoL)The story behind this picture started in 1996, when I made a photo of the Svěrák men, father and son, holding an Oscar, for which I received a prestigious award from Canon.
Then, in 1998, I created a large reportage about the triumphant return of the Czech Olympic ice hockey team from Nagano and organized an exhibition to show these photos at the Old Town square in Prague, from which I had raised money and donated it to the Czech Paralympics Team.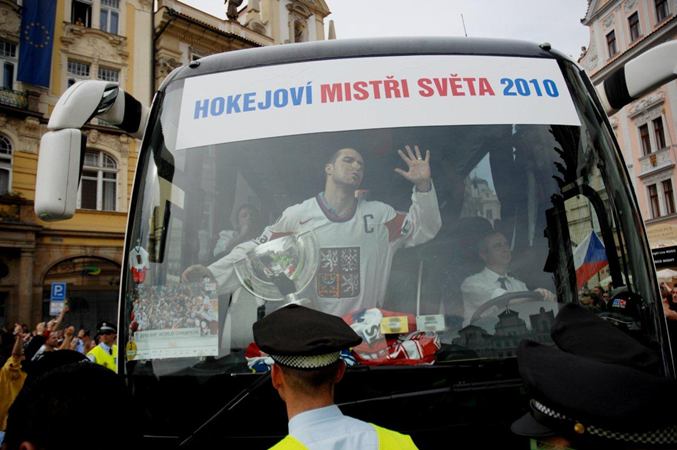 This is the reason why this year on the 24th of May, I once again visited the Old Town Square in Prague to meet the Czech team, where I captured captain T. Rolinek 'squahsed' on the front window of the bus, which was trying to get though all the fans, tourists, policeman, pickpockets…
All done with a NIKON!!!