Poteryaev Sergey, Engineer, Russia

Russian speaking members of WoL have been a boon to the project recently. We have witnessed amazing sets and taken on several great authors, among whom one clearly stood out – the young Sergey Poteryaev. His first week showed us what kind of photographic talent we are dealing with and proved it further with three additional sets. His talents left us no choice but to interview him, go beneath the surface and discover more details not only about him as a person, but about the places that have influenced his photographic journey.
The WoL project continues to grow at a fast pace. So does the number of WoL Masters. When this section was launched, future Masters had only one or two photographed sets. Then, as the project expanded, the editor's office turned its focus to photographers who grew alongside the project and advanced in their photographic abilities. Now the focus is upon you, since you have been chosen. You've documented two weeks so far, stunning the entire editor's office with the 14 days. You come from Russia from the city of Ekaterinburg, experiencing a huge boom in the project. Can you tell us something about yourself and the place where you live?
My name is Sergey Poteryaev and I am 22 years old. I've been in photography for 2 years.
The documentary genre is my favorite and I am trying to make it more lively and interesting. Russia is a huge country, there are so many fascinating things that even 3 weeks of life would not be enough to see and learn all of them.
As I can guess, people who keep up with Week of Life wonder what life looks like in my country. From now on, I hope to satisfy your curiosity.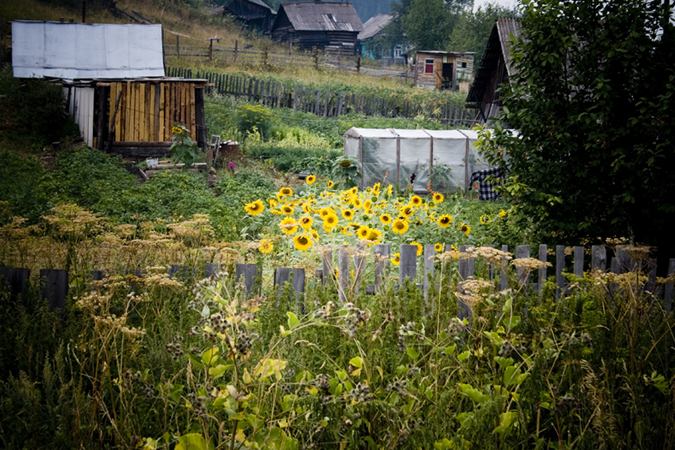 Most of the world knows Russia as a large and beautiful country, with famous cities like Moscow and St. Petersburg. Your city is slightly more to the east. How are Ekaterinburg and its surroundings exceptional and what could tourists look forward to?
Actually, that is the question that I've been asking myself recently – What distinguishes Ekaterinburg from the other cities of the world? Unfortunately, I can't find the answer yet, but I want to hope that the reason I don't perceive the exceptional features of my city simply because I am used to them.
Ekaterinburg can be called a business city. A tourist won't find it difficult to get to any stress he or she needs or to any place of interest.
One thing I can tell for sure is if a tourist decides to see the city he will be welcomed everywhere with Russian traditional hospitality.
You have shown city life as well as the countryside in your weeks. These two worlds are very distinct, not only in photography. What lies closer to your heart – life in the countryside or in the city?
Life in the countryside is spiritually closer to me. Every summer I used to stay in that village with my granny, I can say I spent my childhood there. As for the city, it is crowded and rich in events, which is good in terms of photography, but harmony can be attained only in the countryside.
A photographer tends to be influenced by the environment like nobody else; I hope you can see it in my village photographs.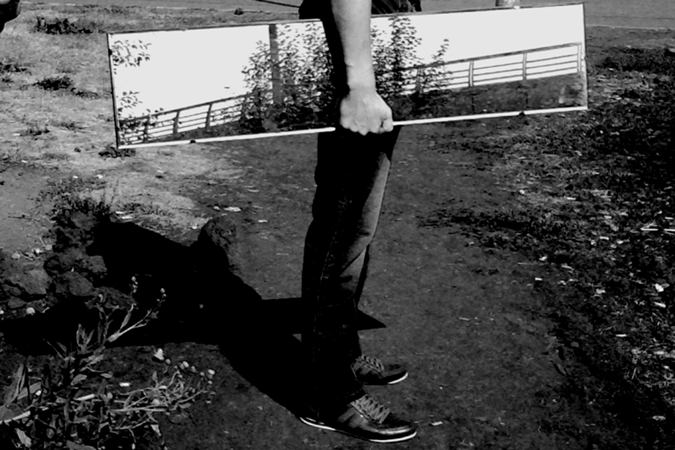 The first week you have shown us was in color. The second set was black and white. Was this some kind of a trial or was it on purpose? Do you prefer expressive and colorful photography or lean towards tones of grey with a focus on the action in the images?
I would say I am for the integrity of the whole picture. I decided from the start that just life as it is doesn't match my interests, so I made my mind to set myself some certain goals which could draw the week together into a single chain. A black and white week was one of the trials.
Judging by my sets on WoL, one could come to a conclusion that I prefer photography in colour, but it is actually not like that. On the contrary, I believe black and white photography is closer to me due to its expressiveness and laconism. It is easier to show the gist of the process depicted.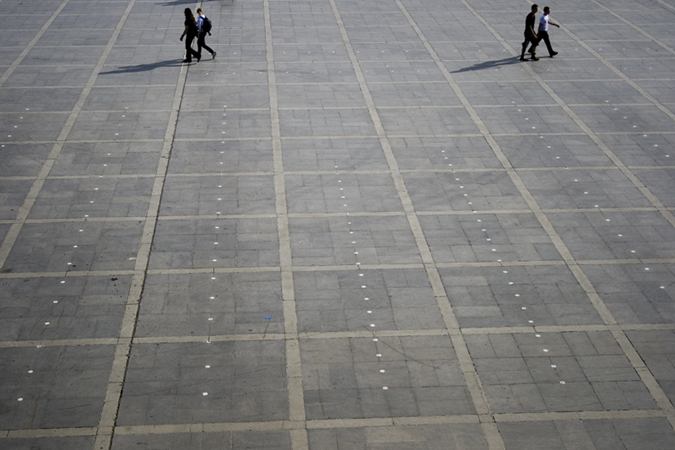 You have already shared with us the reasons why people should visit Ekaterinburg. Now we'd like to know what country and culture you would most like to visit and photographically document?
Not long ago, I came back from Istanbul, that is the place I had been really eager to visit. Hope that WoL members will like the pictures I shot there. I would love to continue getting to know the rich Turkish culture; I think this country, like Russia, hasn't been captured to the full extent. The next destination I want to see very much is Odessa (Ukraine). I am planning to visit in the winter and to shoot this resort town without tourists.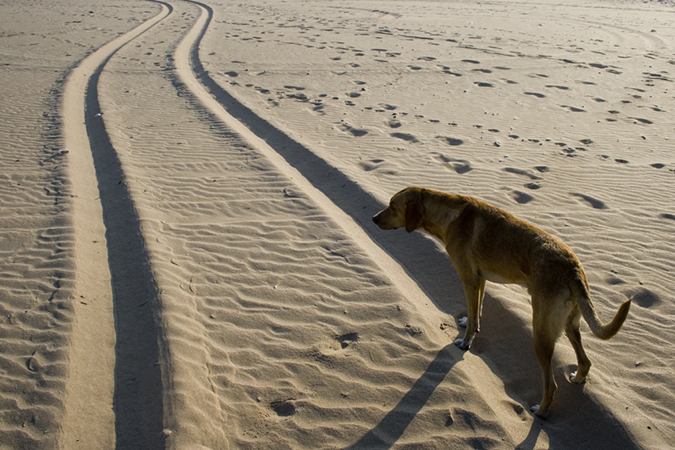 You are still young, perceiving the world in a different way than older generations. Russia has changed a lot as a country over the past 20 years. It is clearly evident in numerus sets from your colleagues. People can freely become entrepreneurs and I am sure there are a lot of freelance photographers on the market. Tell us about the options and possibilities a beginning photographer has in Russia – education in photography, starting a photography business or just an open world of digital photography for the masses?
Unfortunately, in Russia we don't have much higher education in photography. There are 2-3 places where a young person, who is serious about photography, can go to study. A Russian photographer advances not owing to education, but despite its absence.
Mainly, you study by the process of communication and the exchange of experience with photographers who are like you.
The market for photo services is large the advertising businesses, wedding photography, the fashion industry. Documentary photography isn't the way to earn a living in my country. Yet there are a lot of people interested in how Russia is. They want to see good shots about Russian life. Anyway, it is not all that bad, every year we can observe some very interesting documentary photographers.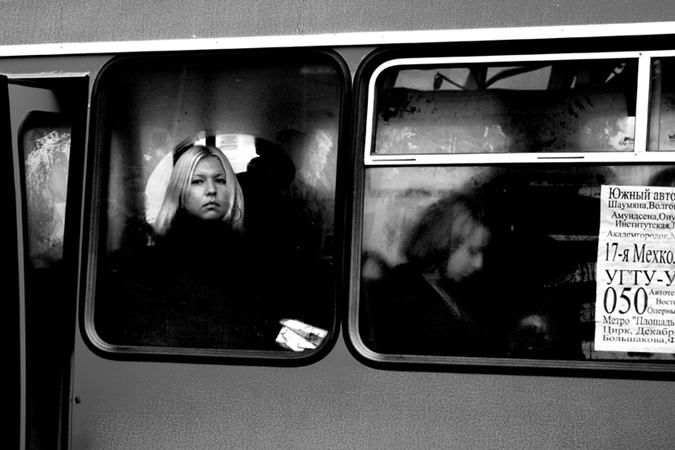 Only rarely does a person earn a living with documentary photography, no matter where you are in the world. Nevertheless, people enjoy it and try to document life from their individual angle. Is there anyone, either from across the globe or in your local surroundings, you specifically look up to in the field of documentary photography?
It is more appropriate to speak about photography itself here, because I don't know much about the lives of photographers I like. My preferences in photography have changed over the course of time. The first one I was impressed by was undoubtedly Henri Cartier-Bresson, and it doesn't need to be explained why it was him. At the same time I loved works by Lee Friedlander, with his creating order out of chaos. Also I can recommend having a look at one Russian photographer, Vladimir Vyatkin. His works are really worth seeing.
Lately, I have been more and more appealed by photographers like Martin Parr and Jacob Aue Sobol. I like thein own, authentic world view and ability to depict some insignificant elements so inspiredly.
My own development I see in combining of Henri Cartier-Bresson's succinctness of expression and the visual culture of contemporary photographers.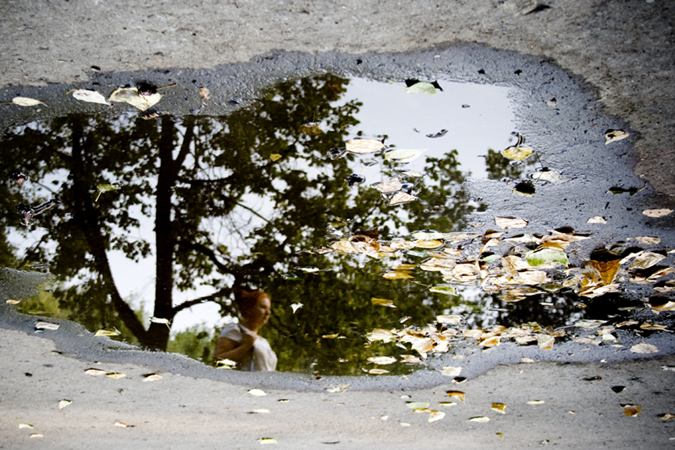 A few days back, the Week of Life editor's office has expanded into Russia, Ekaterinburg specifically. You come from a large country with many contrasts in so many ways. How did you find out about the project and what has attracted you the most while getting acquainted with it?
I learned about the project from Sergei Rogozhkin and Oleg Tyagni- Ryadno. They suggested participating and I decided to shoot a week and after that one more, which eventually constituted a whole month of my life.
I liked having a chance to see different countries through the eyes of photographers. When you travel you are only a tourist, but WoL gives an opportunity to see other countries from within.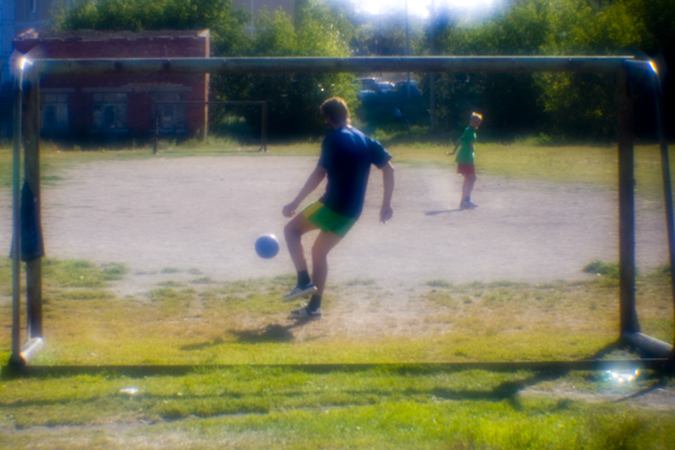 In a few years time, you will have documented various parts of your life, one piece in a huge mosaic created by thousands of people from across the planet. Do you ever wonder what people of future generations might think about your photographs in this project?
To my mind, a photographer must aim to show life in such a way that people of the future looking at his picture photographs can see what life was like, what people were fond of, how they spent their leisure. That is, a photographer sends a letter through his works to tell descendants about the time when he lived. WoL makes it possible to send this letter.