Mila Štáfek, Worker, Czech Republic

Should you wish to look at Mila Štáfek's first week, you would have to browse through more than a thousand weeks. Mila is one of the members that joined the project in its very beginning, yet it seems as if it were yesterday when his week named 'cycle' arrived in the editor's office. We were amazed how spontaneous and technically mastered his portrayal of his life was in the set of 63 photographs. And we were even more surprised when we found out that Mila is actually not a professional photographer. He then submitted 2 more weeks, both in black and white and in the same style that if they were left nameless, we would immediately realize it was Mila's work. This interview brings you closer to a man with the soul of a skateboarder and the interaction between two of his greatest passions, sports and photography.
The time has come to find the 13th Week of Life Master. An unlucky number for some, but certainly a lucky one for Mila Štáfek, who was unanimously selected by the editor's office to become the next Master. Why don't you introduce yourself at first?
Besides the place of residence, date of birth and your profession, tell us more about yourself.First of all, I would like to thank you for the selection. I was delighted and have no problem with the number thirteen. Photography is very important to me and has become a part of my life. That is why I'm honored my work has been recognized and that I have been selected as a Week of Life Master. Once again, I want to thank for being chosen from such a selection of great photographers on WoL.
I live in the city of Chomutov with my wife and two children, Beáta and Šimon. Photography has influenced the lives of us all and I can say with confidence that I have full support from my entire family. Apart from photography, I work for a tire service owned by my family. Work, photography and kids consume so much time that I miss out on other things such as sort. It would be great if individual days had more hours.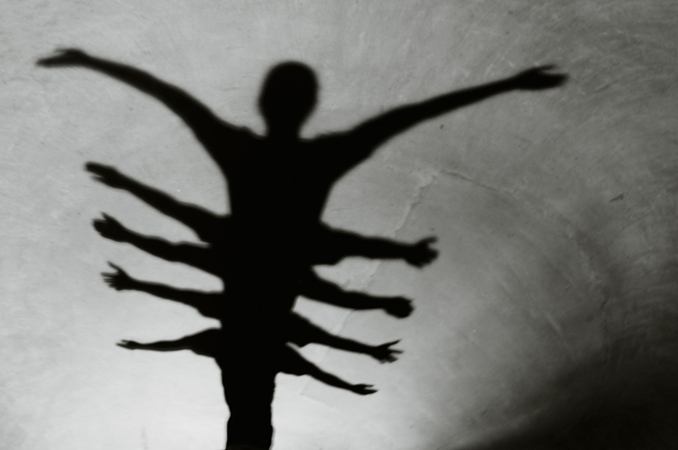 You often show your family in your weeks. Being one of your main hobbies, what does your family think about photography and how did you get to it yourself?
They understand that it's a part of me, I just have to know where the boundaries are. I can't be wandering around landscapes, since my kids are starting to become these little devils after me so it isn't easy on my wife. They are already snooping around my camera and my photography bag. I never studied any artistic school or even a photography course. A few years ago, my brother and I along with some friends wanted to capture some of our skate tricks and later, I documented some of our trips and events. In 2006, I got my first ever digital camera. It was a Konica Minolta and I replaced it only recently. I like artistic and sports photography, and on top of that, I frequently photograph children and weddings.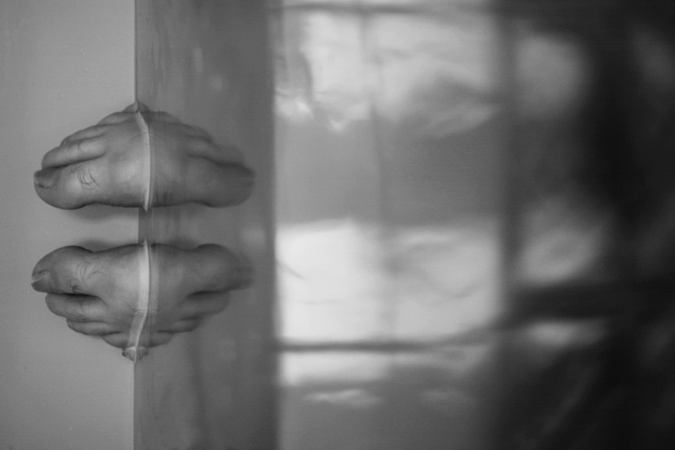 Your photographs are full of great images from skateboarding as well as other similar sports. Is it solely your interest that inspires you to photograph such sports, or is there a personal attachment?
I'm crazy about skateboarding and snowboarding. I've been riding both boards for about 10 years now and I can say that it has influenced my life a lot. I like photographing these sports and when it comes to obtaining a quality picture, I'm willing to do anything. I'd like for this photography to be more frequent.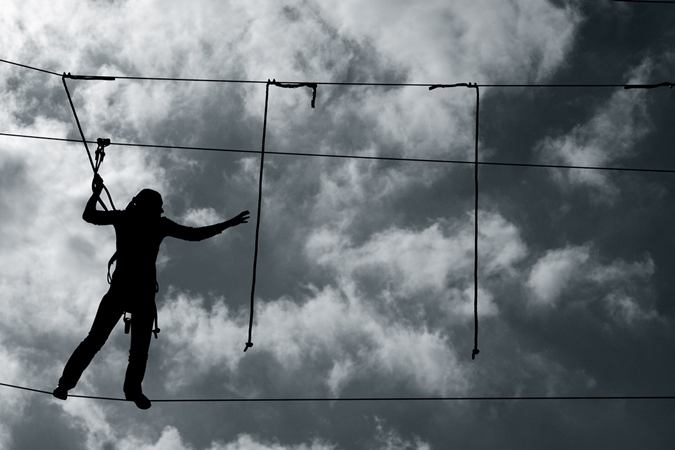 Since you're willing to sacrifice so much for a good picture, have you received any awards or acknowledgments for pictures from this field of interest, which is pretty much very limited in the Czech Republic?
Earlier this year, I entered 4 of my skateboarding photograph into the worldwide competition Red Bull Illume, where I reached the semifinals and ranked among the 25 best photographs in the Playground category. I even received a book containing 250 of the best photographs in the competition, including my own. That's a great feeling.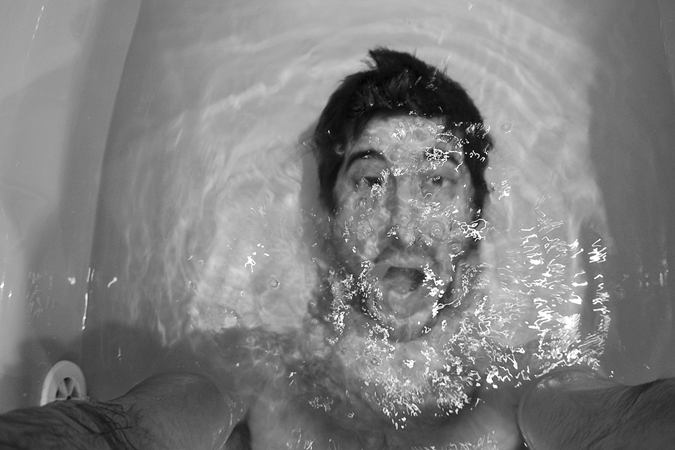 You stated that apart from your family business, you photograph. Would you like to turn professional or is your current situation satisfactory?
I guess I like it as it is. Working for my parents has its pros and cons and when its low season, I'm rarely there. On the other hand, during high season, it consumes most of my time and I barely even think about photography. Being a professional photographer would only satisfy me providing I was able to photograph what I enjoy.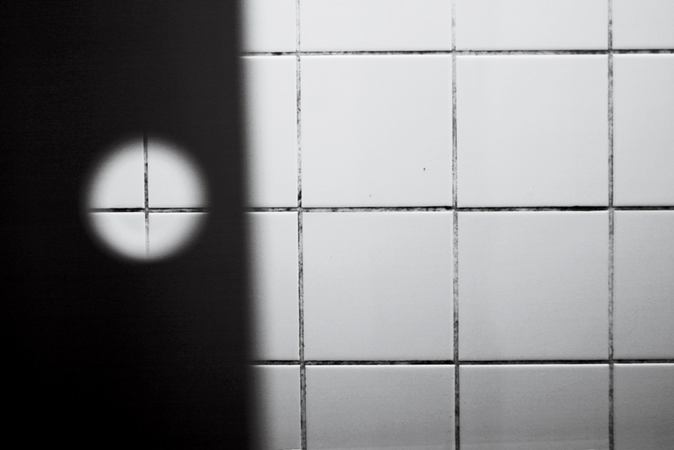 There are surely role models or photographers that inspire you. Please state a few names from the Czech as well as international pool of photographers.
There is a whole variety of incredible photographers and photographs. Concerning sports photography, I really like David Blažek, Martin Kozák, Fred Mortagne, and Blotto. The person who has helped me the most in my work was Vítek Ludvig.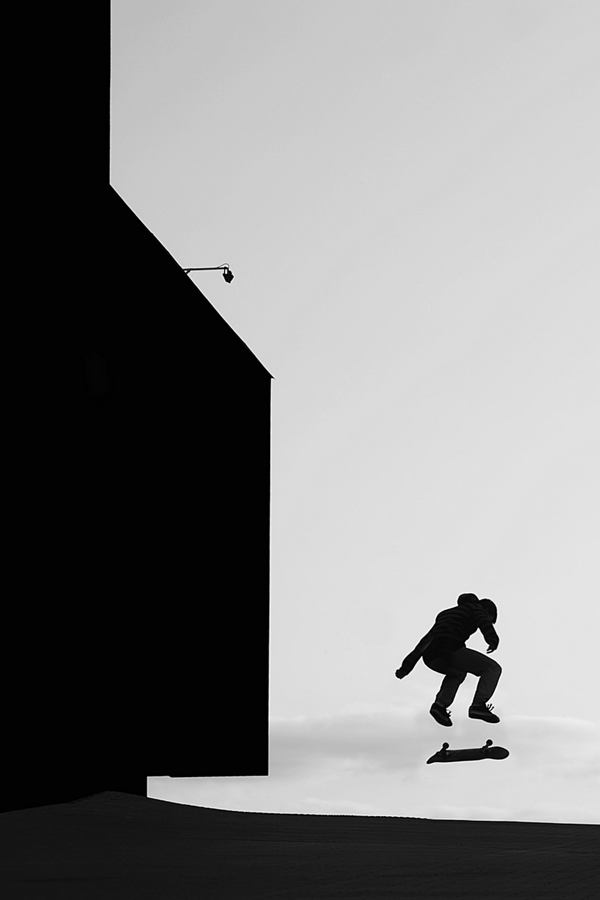 You have entered three weeks in the Week of Life project and they are all black and white. Is there a specific reason? Do you for example photograph extreme sports in black and white as well or do you use color?
I like black and white and I think it suits my weeks. It's probably a question of taste; a document can easily be in color, but I guess I'm fixated on black and white. I thought about documenting a week in color, but in order for that to happen, plenty of things would have to play up to such a decision. It's mostly about the surroundings and my mood. As far as photos of extreme sports go, it's divided in half. Some things are good in color and some aren't. That is my rule. When you have two identical pictures, one in color and one in black and white, it immediately strikes you and one of them simply feels better.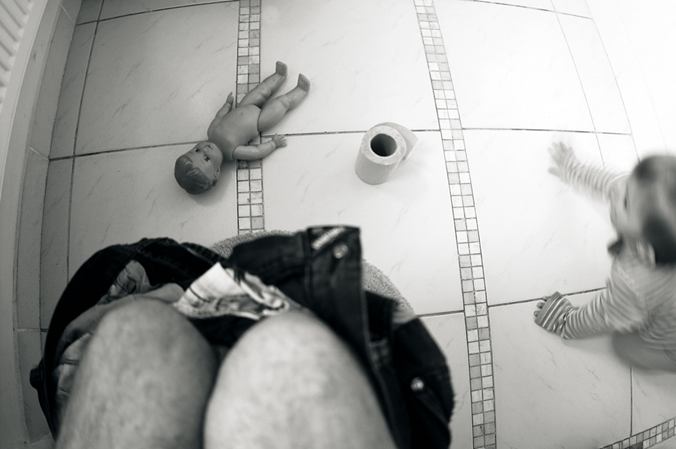 You previously mentioned that you dealt with photography some time ago. That means you have experienced the analog era. Do you ever get the feeling you would like to go back to analog or has the digital world consumed you completely?
Yes, my beginnings were analog and it can't be compared to today. Photographers had to think more and keep a cool head. Today, I don't have to count how much film there is left and can experiment more. I think that the screenshots of the pictures I've taken on the display of the camera have moved me forward and I'm glad that technology advances so fast. We even had a dark room at home, but I must admit I wasn't very good at it. I guess it takes a lot of practice. Analog is tempting, especially with large amount of noise, but it must wait for me a little longer.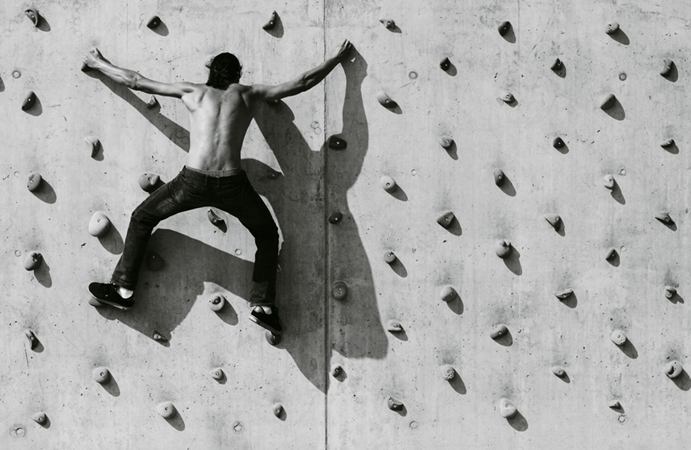 Readers will be curios how you got acquainted with the Week of Life project and what went through your mind when you submitted your first week?
I found out about the project from my friend Zuza and immediately started the next day. I immediately thought it's a great idea and jumped into it without hesitation. And you can see the turnout for yourself. I gained another habit and who knows when I get the impulse to photograph my fourth week. At the moment, I don't have the sponsors Mr. Zika and Mr. Dvořák had to be able to photograph every day. It must be a tough task.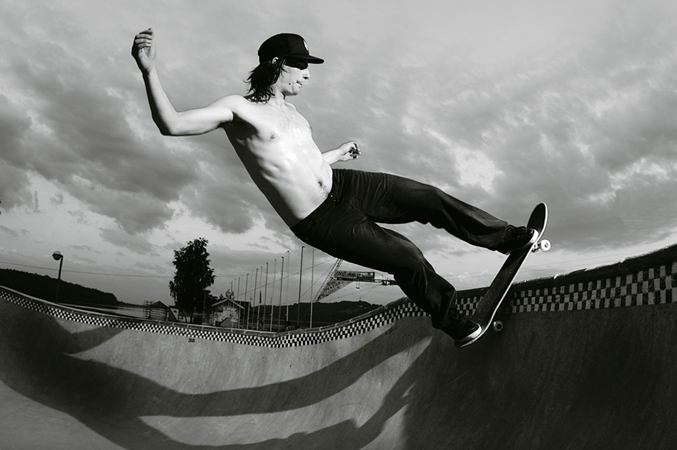 Humans are of inquisitive nature and thanks to the documented weeks, we can all take a peek into the lives of others. However, there is also a section comprising of celebrities or let's say famous personalities. As far as this section goes, is there someone whose week you would like to see the most and why?
Everybody has the option to disclose as much information as he or she desires. Sometimes I am surprised how far people are willing to go and how much of their private like do they make public; it almost borders with exhibitionism. I am curios as well and look at all sorts of weeks that are interesting or when I find a great photo, I then look at the entire week. I am not sure regarding the celebrities. I would probably like to see the other side of the coin much more. I would probably prefer looking at sets from people who are in a bad social situation. These people have rough lives, unknown to many others. I think this idea would be unacceptable for a lot of people.