ČESKÝ FOTOGRAF
Datum narození: 21. 7. 1972
Stav: ženatý, manželka Stanislava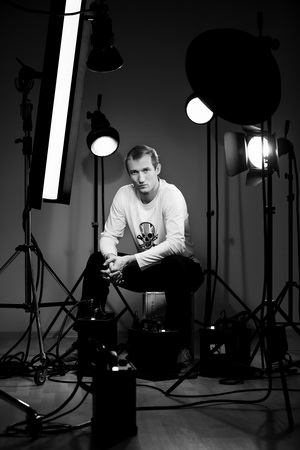 1994 – začíná fotografovat
1995 – vítězí v nejobsazenější kategorii prvního ročníku Czech Press Photo – sport série
1996 – pracuje pro německé cestovní kanceláře v Kolíně nad Rýnem
1997 – otevírá v Praze své vlastní studio, fotí módu a reklamu, pracuje pravidelně pro časopis Playboy
1997/1999 – vede a vytváří fotografickou podobu cestovní kanceláře Fischer a letecké společnosti Fischer Air
1999 – zakládá filmovou a produkční společnost ZIPO film
2000 – je vybrán mezi šest fotografů světa, prezentovaných renomovanou značkou Leica na světové výstavě Photokina v Kolíně nad Rýnem
– autorem největšího knižního projektu roku 2000 – výpravná publikace POSLEDNÍ KNIHA STOLETÍ, Jeden den v životě České republiky
2001 – režíruje televizní spoty, kterých udělal na tři desítky, produkuje celovečerní hraný film
2001/2005 – je oficiálním fotografem závodního týmu Ferrari Menx
2002 – řadí se mezi nejlépe prodávané české autory na Paris Photo v pařížském Louvru, kde jej zastupovala Leica Gallery Prague
2004 – je zatčen za velice nejasných okolností, následuje tříměsíční pobyt v koluzní vazbě
– vystavuje opět na světové výstavě Photokina v Kolíně nad Rýnem, tentokrát ale v expozici Olympus E-system Gallery
2006 – na pultech se objevuje jeho poměrně výpravná a na české poměry luxusně adjustovaná černobílá částečně retrospektivní publikace s příznačným názvem Luxurious Luminescence
2007 – jako scénárista a režisér natáčí celovečerní dokumentární film o světově proslulém fotografovi Janu Saudkovi, s názvem JAN SAUDEK – V PEKLE SVÝCH VÁŠNÍ, RÁJ V NEDOHLEDNU (cena Glass Eye Award za nejlepší dokumentární film na festivalu EuroFest Montreal v Kanadě)
2008 – probíhá v Praze na Staroměstské radnici velká retrospektivní výstava pod názvem ADOLF ZIKA – 15 LET VE STÍNU SVĚTLA
– natáčí celovečerní dokumentární film o nejslavnějším automobilovém závodě světa 24 hodin Le Mans s názvem LE MANS PHENOMENON
2009 – vychází kniha ONE YEAR OF MY LIFE in 3285 Pictures by Adolf Zika in Co-operation with Leica, celosvětově unikátní fotografický projekt, popisující jeden rok všedního i nevšedního života Adolfa Ziky v devíti fotografiích denně
– zakládá internetový projekt WEEK OF LIFE
2010 – režíruje dokumentární film Tichá vášeň
Jeho životním mottem je heslo "Nic nemá smysl, tak proč se flákat". Při pohledu na jeho životopis je jasné, že se Adolf Zika těmito slovy skutečně řídí. Ve svých 38 letech má za sebou mnoho úspěchů jak na poli fotografickém, tak i v produkčním a filmovém světě. I tak se před novými výzvami nezastavuje, což dokládá i nedávné založení dokumentárního fotografického projektu Week of Life, který mapuje životy lidí po celém světě.
Černobílé fotografie Adolfa Ziky jsou zvětšovány klasickou metodou a vždy foceny na negativní film, nikdy je digitálně neupravuje. Z převážné většiny jsou fotografie časově nezařaditelné a nezasažené vlivem moderní doby.
Často o sobě tvrdíte, že jste stydlivý. Za zrodem projektu Week of Life však stojí kniha One Year of My Life in 3285 Pictures, ve které odkrýváte nejenom Vaše soukromí, ale také soukromí Vaší rodiny po dobu jednoho roku. Jaký to byl pro Vás pocit listovat svým životem a jak na knihu reagovali lidé z Vašeho blízkého okolí?
Ano, to tvrdím a je to holá pravda. To, že to není na mém vystupování vidět je věc druhá, člověk na sobě celý život pracuje a mnoho věcí se dá naučit, ovlivnit. Kniha One Year of My Life je toho čistým důkazem. Vymyslel jsem si jí jen proto, že to byla osobní výzva, já totiž skoro vůbec u sebe nenosím foťák a tehdy jsem dostal od společnosti Leica novou Leicu D-Lux 3 a oni chtěli, abych jí nějak zpropagoval. No a já jsem si na sebe ušil bič, řekl jsem, nefotíš své okolí, nenosíš u sebe aparát jako správný fotograf a tak teď ho nesundáš rok z krku! No a když jsem začal zachycovat život kolem sebe, tak po pár dnech mi došlo, že je jen jedna cesta, a to dělat to na 100% upřímně, bez obalu. Vše ostatní by byl trapný balast. Proto jsem byl nekompromisní, mnohdy i ke své rodině a vytvořil něco, co je dle mého názoru světově ojedinělé. Upřímnou fotografickou výpověď jednoho roku života jednoho fotografa.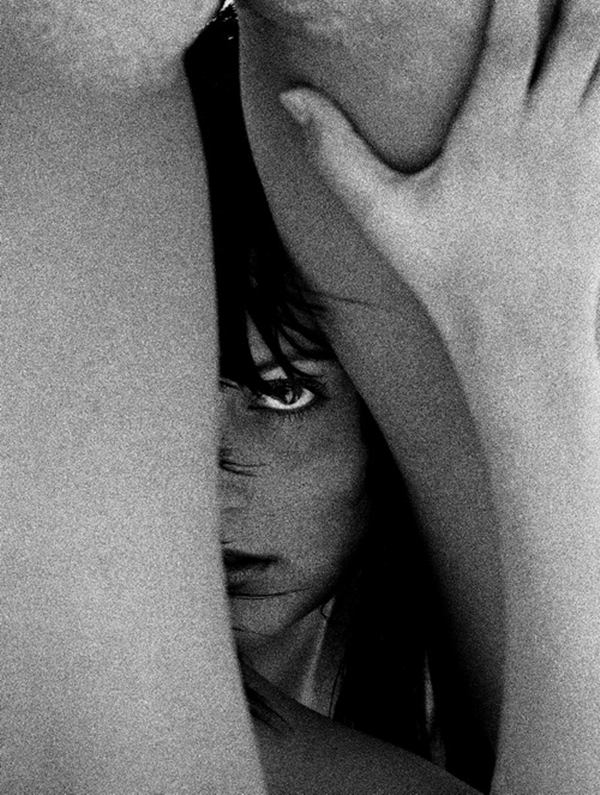 Jak se stavíte k současnému trendu všech těch televizních soutěží, sociálních sítí apod., ve kterých se lidé téměř svlékají z kůže a de facto prodávají svoji duši? Kde je Vaše hranice, za kterou byste nikdy nešel?
Já mám hranice velice nízko, nešel bych skoro do ničeho a neukázal bych nic. Své soukromí si střežím už 15 let a v podstatě nekomunikuji s bulvárem. A ten na mě pomalu zapomněl. Takže ta kniha byl jasný umělecký počin a pro něj jsem žil a dýchal. Ale osobně jsem velice uzavřený, co se týká exhibicí na veřejnosti.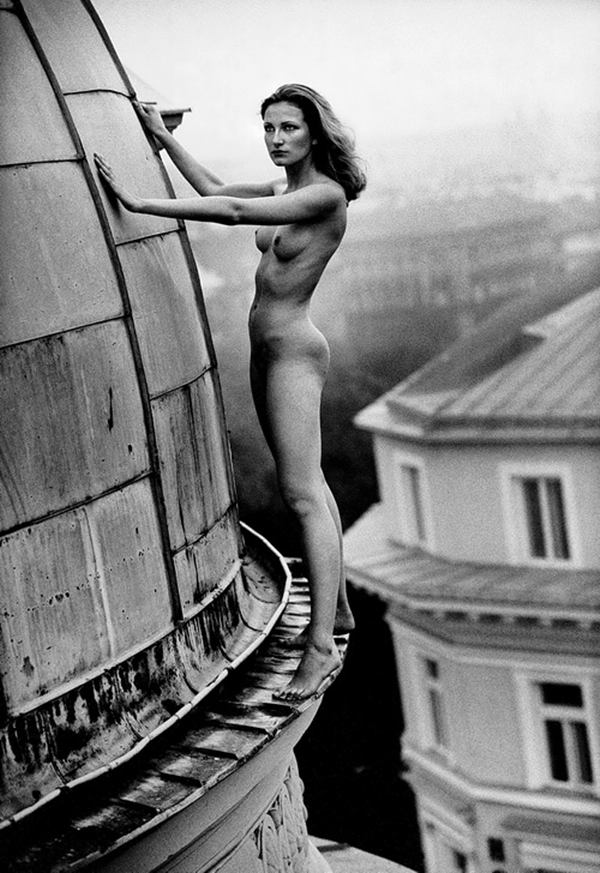 Projekt Week of Life si klade za cíl jeden velký úkol, kterým je zdokumentování života lidí na planetě Zemi. Jak se Vám v současné době daří tento cíl naplňovat?
Je to běh na dlouhou trať a to mě baví, protože jsem to nikdy neuměl. Lidi mají rádi sprinty, já taky, ale dokázat vytrvale běžet umí jen pár jedinců a já se o to pokouším. S WoL se nám podařil velice úspěšný rozjezd, start-up na jedničku, ale to je jen první kilometr maratonu. Teď je před námi dlouhá cesta a hlavně mnoho důležitých rozhodnutí. Dnes už ale vidím, že je to fenomén. Když si čtu jak WoL lidem změnil život, dojímá mě to.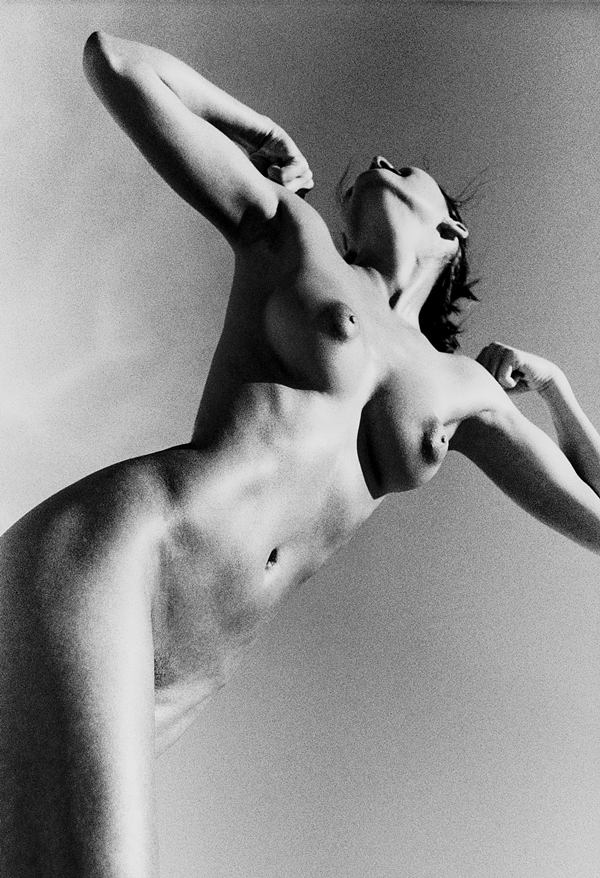 V čem vidíte hlavní podstatu projektu? Díváte se na něj za tu dobu, co existuje, nějak odlišně?
Hlavní síla? Ryzí dokument, opravdový nefalšovaný dokument! Špičkoví fotografové z velkých agentur fotí svět kolem tak, jak ho oni vidí svýma kreativníma očima. Ale často to není realita, skutečnost. Naši členi jsou veskrze amatéři a není pro ně hlavní udělat jednu silnou fotku, ale 63 fotek, které se navzájem pojí pupeční šňůrou autorova života. A jestli se dívám jinak na WoL po skoro dvou letech jeho vzniku? Ani ne, cíl je stále stejný, rozšířit jej do co možná nejvíce zemí světa.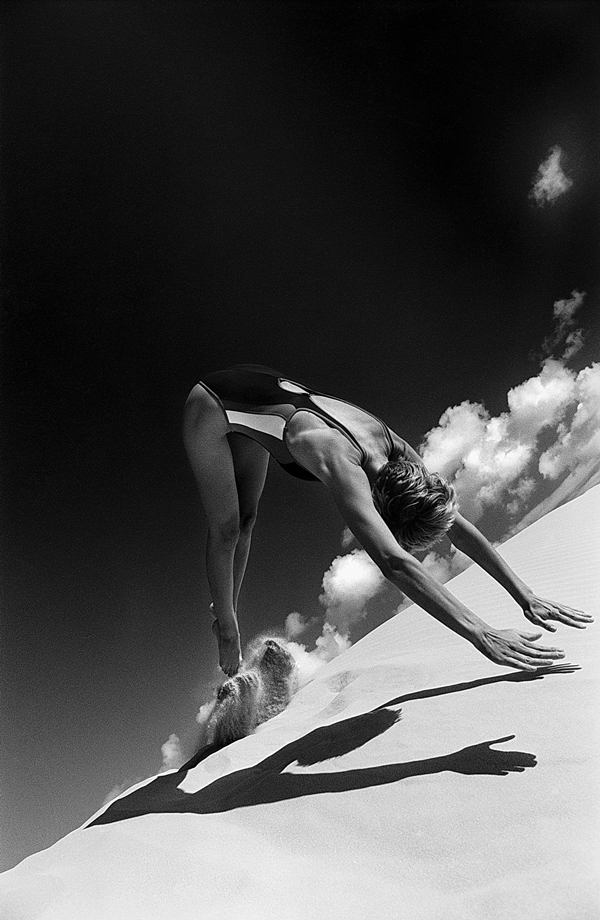 Dva roky fungování projektu je docela dlouhá doba, která nabízí i mnoho možností. Popral se nějaký z Vašich členů se stejnou výzvou jako Vy kdysi, tedy nafotit rok svého života?
Ano, jeden rok života dokončili Zdeněk Dvořák a Tomas Loewy, a pokud jsem dobře informován, tak jeden rok života má rozfoceno ještě asi 5 lidí. Ale ten rok je hodně velký extrém, já myslím, že každý, kdo vydrží týden, by zasloužil medaili.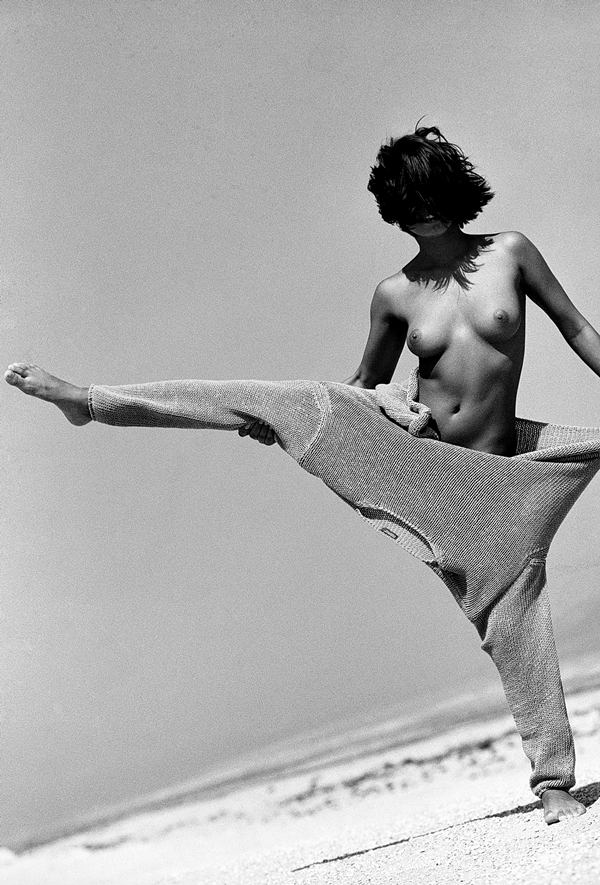 Na Week of Life jsou v současné době zachyceny životy lidí z 38 zemí světa. Která země Vás svým vstupem nejvíce překvapila a kterou Vy osobně byste rád v projektu přivítal?
Pro mě mělo zásadní význam Rusko, to je neobyčejná země s neobyčejnými lidmi a historií. Jejich sety jsou jiné, mají v sobě ještě jakési dobrodružství z přežití. A velice rád bych v masovém měřítku přivítal USA, Kanadu, ale třeba i Japonsko!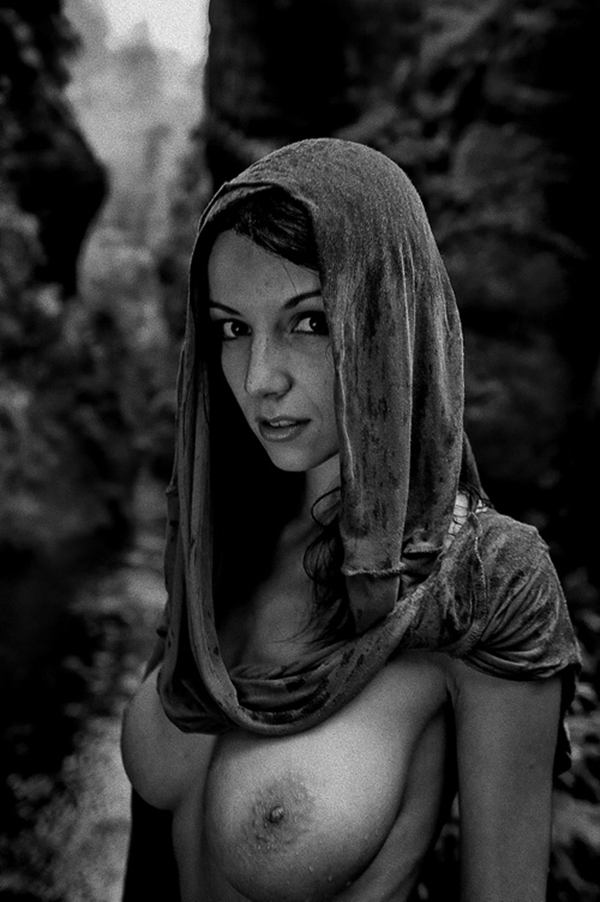 Mluvil jste o tom, že WoL má před sebou ještě hodně dlouhou cestu. Můžete prozradit, jaké jsou vize projektu do budoucnosti?
Teď je naším hlavním cílem celosvětový marketing a redesign projektu. Na obě věci nastal ten správný čas. Ne snad proto, že jsme něco doposud dělali špatně, naopak, ale proto, že chceme projekt otevřít široké veřejnosti a to hlavně novou funkcionalitou Day of Life, tedy den vašeho všedního života. Je to věc, na kterou vám stačí mobilní telefon.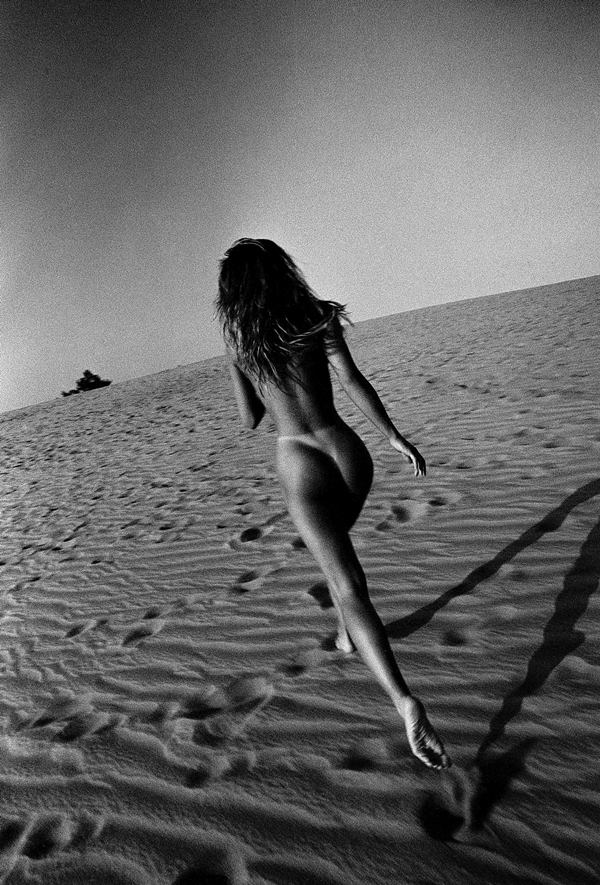 Jste úspěšný fotograf, režisér a producent. Založil jste dokumentární fotografický web, ve Vašem srdci také bije vášeň pro sport, hudbu a silné stroje. Jakého Vašeho počinu si však v životě vážíte nejvíce?
Kdyby muž na tomto místě neřekl, že dětí, asi by nebyl muž, ale to jste zřejmě neměla na mysli. Takže pokud se jedná o profesní věci, tak si asi opravdu nejvíce vážím Week of Life. Je to totiž absolutně neuvěřitelné, jednoho dne jsem něco udělal, vymyslel, nějaký systém pohledu na život, a dnes už tím žijí stovky, tisíce lidí a mnozí z nich ani neví, že to nějaký Zika založil. To je neuvěřitelný pocit. To je to, proč pak člověk nemá dřívější deprese z mládí. Něco tu po něm asi opravdu zůstane. Nějaký odkaz!