Lenka Pužmanová, Graphic designer, Czech Republic

When hearing the name Lenka Pužmanová, many of us think of the well thought out, originally conceived weeks that are connected by a characteristic element – the never to be forgotten view outside of her window. The style of this graphic designer is in one word unmistakable, be it for its colorful or graphical approach. Even though she does not regard herself as a documentarian, we can state with certainty that she is able to document her life in great fashion and with ease, so typical to her specific style.
Looking at your first few weeks, we can find one common element – a bleak environment in between panel buildings. You have become one of the authors on WoL who always include a trademark photo, characteristic to their life. In your case, it's an ordinary view from your window; a place seen by millions each day, yet never documented. What do this view and its inclusion into your submitted weeks mean to you?
Documenting one place over a certain period of time is of course not my idea. I was inspired by Jiří Hanke, who used to photograph the view outside of his window for many years. This concept is very close to my 'diary-like' perception and documentation of the world. Actually, I already started around the year 2001, when I rented a small flat on the ground floor, and photographed around 30 images on a black and white cine-film. Later, I had an amazing view overlooking the Vltava River and the 'Long Bridge' (which has appeared in several sets from different authors). There were two tall trees growing in front of the bridge and with every next season, offered a different scenery (to my liking) when I looked outside through the window. I photographed this view for about a year on a colored film. Right before moving out, one of the trees dried up and was chopped down. 2 years ago, we bought a flat close to the city centre of České Budějovice with my partner. When we saw the flat and the location for the first time, we knew right there and then that this was the place where we want to live. Our friend Honza Flaška commented the situation by saying that we picked the flat based on the view and ignored the usual – the dispositions, squared area and so on.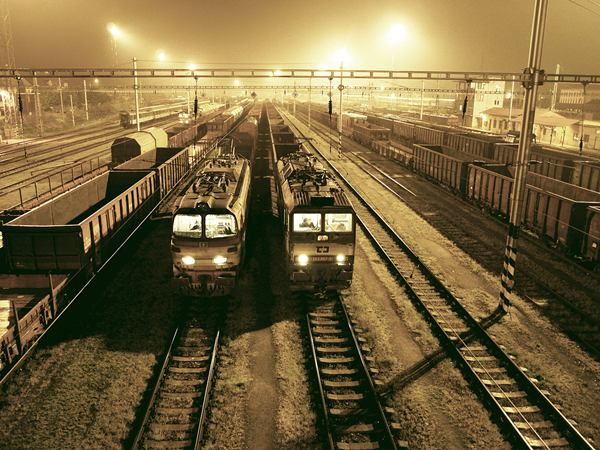 Your profession suggests that graphic designers are very creative and top quality authors. Out of ten WoL Masters, three are graphic designers. Could you specify this profession a little more?
In particular, I deal with graphic design, typesetting for books and illustrations. This profession involves designing visual styles, corporate prints, internet websites, different publications, periodicals and so on. Even though I could be working on much more lucrative job orders, I prefer to work on the jobs where I get paid less, such as graphically editing books or cultural events, simply because they are usually more interesting and enjoyable. I like to work with images and fonts, so it is quite obvious that I would mostly enjoy putting together photographic publications or catalogs for artists. In any case, there are other job orders where I can 'let myself and my imagination go'.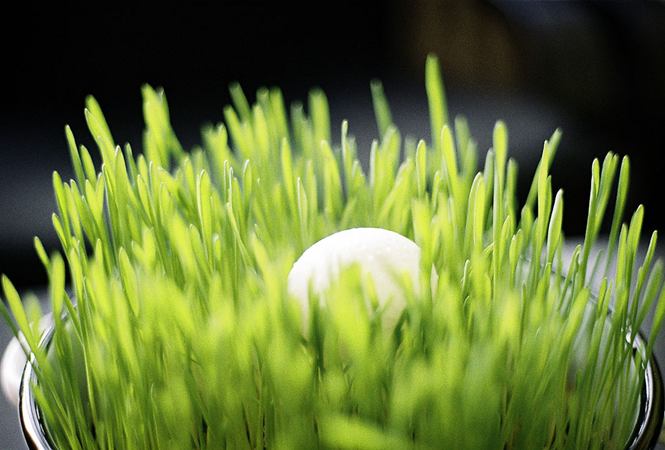 You currently live in the city of České Budějovice. It's an interesting occurrence that this city has a wide author base on WoL. There are a lot of similar cities in the Czech Republic, but the city of České Budějovice simply stands out. Is this participation an organized matter, for instance due to a photo club activity, or is it just pure coincidence?
I think it's a coincidence. We (Photo Club called 'Vývojka') found out about WoL from Mr. Zika already in December of last year, but it was not until a few months later that someone actually dared to 'disclose their goods'. So far, there are 3 of us from the club that have participated (apart from me there is Jan Flaška and Michal Duda). I don't know the other participants on WoL from České Budějovice and have no idea if they are from some kind of a group or a club. The only person I have met before, at an exhibition, was Linda Burdová. There is an interesting similarity with the Institute of Creative Photography, where many students were and still are from České Budějovice and the city's outskirts. I used to be one of them. In any case, it is a challenge for all of us and we could actually organize a meeting of the WoL section in southern Bohemia. But do be indulgent if it is not immediate – we, southern Bohemians, are simply bemused, reserved, hesitant and at times slow. However, we always come up with some kind of an output in the end.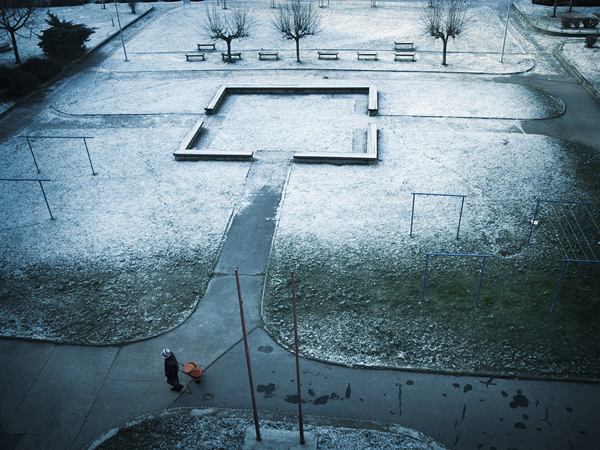 You mentioned a Photo Club called 'Vývojka'. You are surely one of its members. However, many photographers do not take part in any kind of organization or club. What does the Photo Club membership mean to you?
Photo Club called 'Vývojka' is luckily an unorganized association of people, so there is no actual 'membership' and that is exactly what suits me. It enables me to meet interesting people and over the years, we have reached a certain bond and I regard them as friends rather than colleagues (or companions). The Photo Club does not have any organized activities. We basically do what we want. When we decide to visit some sort of an exhibition, there is no compulsory attendance and only the ones that are interested come along. It sometimes happens that we agree upon a theme and work on it for some time. We usually meet for a beer or tea and have informal meetings, where we discuss all kinds of issues and one of them is photography. We don't even have a showroom, although we might in the near future. Perhaps the only regular event is the organization behind the competition called 'Fotouniverziáda' (now is the best time to apply by the way).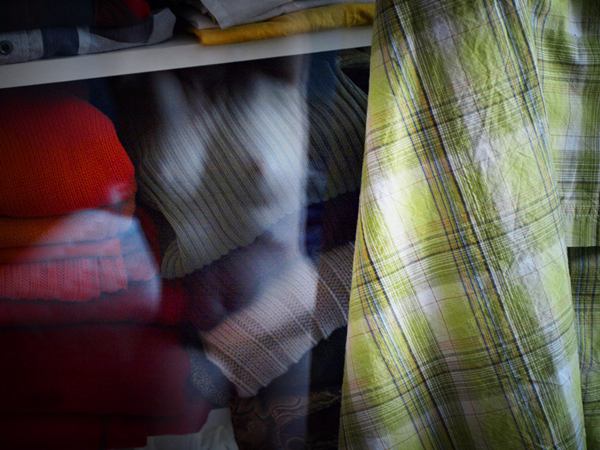 Southern Bohemia is a magnificent region. Šumava, the lakes of Třeboň, Lipno, Český Krumlov, the Hluboká nad Vltavou Castle and many other gems can be found in this region of the Czech Republic. It is one of the regions that are frequently visited by Czech tourists. Do you have a specific place in mind, in your surroundings or in a distant location, which you would like to explore and photograph?
It is not of fundamental importance where I photograph to make some great images. Personally, I would say that the amount of time spent in the location is much more important. Obviously, there are places that I would like to explore, but it's hard to recognize the rareness of the location thoroughly when on holiday. During such short visits, a person is usually unable to describe a given region or country. On the other hand, he or she can create a document about themselves (for instance through Week of Life). From my point of view and approach to photography, interesting images can be taken anywhere and an exotic location does not play a decisive role. Well, to answer the question, I like the countries up north – I would like to visit Scandinavia again, as well as go to Iceland, Canada, China…. There are a lot of places I'd like to see in person. And many of these are in our little Republic. Personally, I haven't been to our tallest mountain Sněžka yet. But I have spent a week in the Rychory Mountains – a place which every photographer / landscape artist should visit. I am not a landscape artist however, so even 'my' Southern Bohemia has stayed untouched to these days.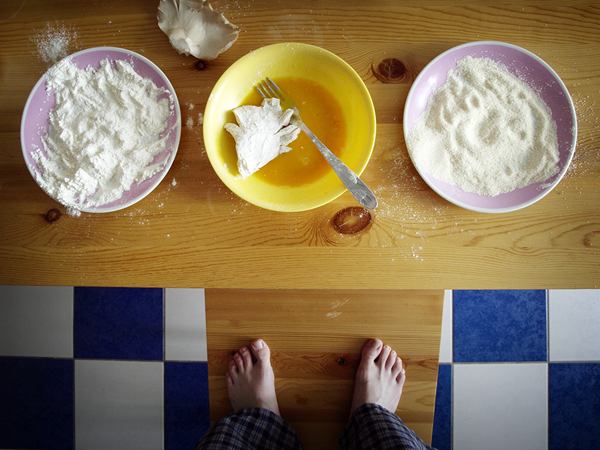 The Wol project is still in its ongoing and expanding state. New sections are added on a regular basis, increasing the depth and appeal of the project. Let's name the main ones: Week of Life Masters, Stories behind pictures, Remote places, Reportages, Photo Topics and so on. Do you have a favorite amongst these sections?
I am not sure if I have a favorite section on WoL. Although I do like to go through the Photo Topics section, as I enjoy looking at the same thing portrayed by different authors. I also enjoy the stories behind pictures and I would certainly welcome if this section was updated more often.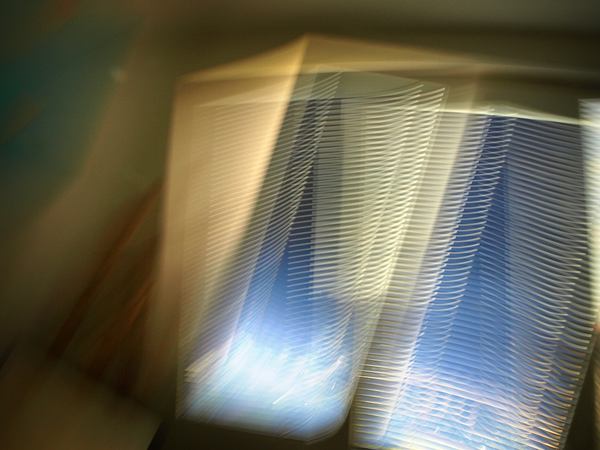 Now a question that was given to all of the 'Masters'. How do you perceive the Week of Life project and what do you think will be its significance regarding the society in the future?
I've always worked in thematic cycles or series, so I was a little disappointed when I wasn't able to categorize some of my individual photographs which I made at home, in the city, at an event… So I practically stopped photographing such images. Thanks to WoL, I am able to 'collect' these unrelated pictures and by arranging them into individual days, they gain a certain meaning in spite of them sometimes having a solitaire function. As a matter of fact, it plays a role as an irregular photo blog of mine and I am glad that I will have a photographic document over the years, showing what I have done, how I lived as well as how the people that surround me lived. Personally, WoL has become another one of my family albums.
As for the second part of the question, it's hard to find an answer. I am wondering my self the direction this project will follow, what it will bring to the society and what will be its impact. Today, I see it as a personal thing, but that can change in the near future. Nevertheless, I think that in ten or twenty years, people will browse through today's photographs from all over the world gathered in one place with delight and perhaps will find some of the answers to their questions about the year 2010. There could be around half a million or even a million photos by then, so perhaps the search system will need to be adjusted.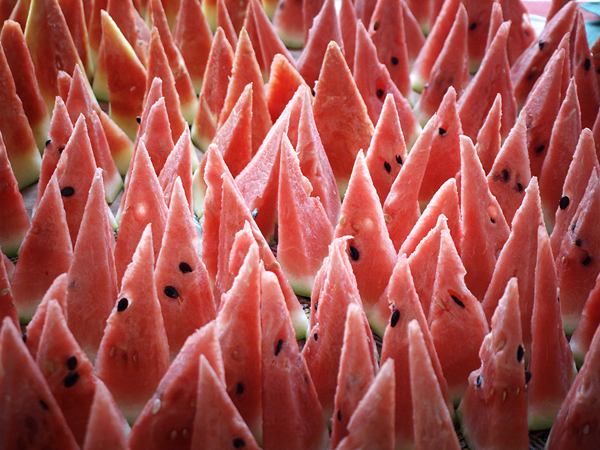 Wol was created during the time when digital photography had already dominated analog photography. Weeks documented on classic film wouldn't even get over the number 10 out of the overall number of more than 600 weeks. In this manner, digital photography is certainly beneficial for the project. Have you had any experience with classical celluloid films and if not, would you be tempted to try?
I started with classic photography when digitals were not yet available. And even though I eventually ended up with a digital camera, I never abandoned classic film. I use it up to this day, but over the past few years, I stopped printing the negatives (but I still believe that I will come back to it one day). I mainly use colored negatives. Just look at my weeks, two of them are documented on classic photographic film and I hope to include more. I simply like its richness of color and atmosphere, which I am still unable to capture with my digital camera. I guess it's not even possible. I am not really a follower or supporter of modern technologies and lately, I have actually bought some of the older cameras. The last piece I bought is a fully functional medium-format system camera and I am trying to familiarize myself with it. Photographing is totally different when using this camera and it needs a lot of patience. Once we get familiar with each other completely, perhaps I'll even use it to document my Week of Life.